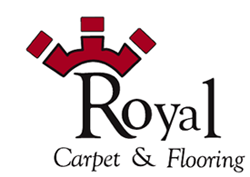 Welcome!
Royal Carpet & Flooring, a family owned business, has been serving Orange County and Riverside County for nearly a decade. We deliver the best services and most competitive prices. Our showroom is located in Laguna Niguel, California.

Our services include: Carpet, Wood, Laminate, Stone, Tile, Cabinets, Custom Cabinets, Vinyl, Countertop, Back Splash, Crown Molding, and Wall Base for residential and commercial purposes, installed or material only. We design custom cabinets for your kitchen and entertainment center to best fit your needs. Our installers are the most trusted in the business. Visit our showroom for a free consultation and estimate!! Feel free to browse our website to view before and after photos, along with other services we provide, or contact us directly at (949) 582-5701 for any questions.
Shop at home! We bring our showroom to your home. We can give you an estimate right on the spot. Give us a call at (949) 302-4400, and let us come to you!
Financing Available!
About Royal Carpet
Royal Carpet & Flooring is a family owned business located in Laguna Niguel, California, focused on bringing you the best selected products, excellent service at the most reasonable prices. With more than 10 years of experience in commercial and residential carpet and flooring installation... Read More
What we do
We do more than just floors! We also design and install Countertops, Backsplashes, Fireplaces, barbeques and more!
Carpet installation
Countertops & Cabinetry
Wood & Laminate Flooring
Bathroom, Kitchen, and Living Areas
What our clients say

My experience in dealing with the owner of Royal Carpets, Amir had been very positive. He treated us like we were his family members, and counseled me and my wife on the various options of flooring and kitchen counter tops that would best suit... Read More