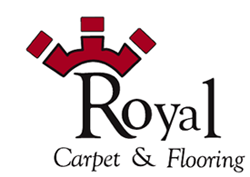 Our Services
Service / What We Can Do
We sell & install: CARPET, HARDWOOD, TILE, NATURAL STONES, LAMINATE, KITCHEN CABINETS, GRANITE COUNTERTOPS, BASEBOARD, CROWN MOLDINGS, SHOWER DESIGN AND IMPLEMENTATION, HOME REMODELING AND MUCH MORE.
Consulting:
Please feel free to give us a call at (949) 582-5701 for a free consultation. We also welcome all walk-ins to our showroom located at 27601 Forbes Rd. Suite #7, Laguna Niguel, CA 92677.
Installation / Design:
We will work with you on the design process. Once the design is finalized, we will implement the ideas and begin installation.
Completion:
Royal Carpet & Flooring has a very fast turnaround time. We take deadlines very seriously and always deliver. We use only the newest and best materials and always work in a clean, safe environment.
Have questions? We've got answers! Please feel free to give us a call or visit our showroom.
Here are just some of the products we sell and use:
About Royal Carpet
Royal Carpet & Flooring is a family owned business located in Laguna Niguel, California, focused on bringing you the best selected products, excellent service at the most reasonable prices. With more than 10 years of experience in commercial and residential carpet and flooring installation... Read More
Contact Us
Please feel free to contact us directly at (949) 582-5701 or by email: royalcarpet@gmail.com. You can also fill out a contact form Here.
What our clients say

My experience in dealing with the owner of Royal Carpets, Amir had been very positive. He treated us like we were his family members, and counseled me and my wife on the various options of flooring and kitchen counter tops that would best suit... Read More