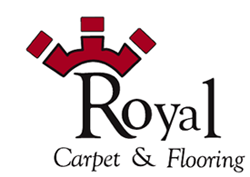 Testimonials
Here's what our previous clients say

I own a 3-bedroom 2-bath rental home in Riverside and was in need of new flooring and new kitchen cabinets. So since I had previously used Royal Carpets before on my own residence in Corona, I called them up to get an estimate. My experience in dealing with the owner of Royal Carpets, Amir had been very positive. He treated us like we were his family members, and counseled me and my wife on the various options of flooring and kitchen counter tops that would best suit us. We enjoyed working with him and would highly recommend his company for any remodeling work being done to a house or business.
Anyway, getting back to my rental home. Amir met me several times at the house and helped me to make a decision on kitchen cabinets, granite counter tops and flooring for the entire house. Amir really gives a personal touch in working out all the details involved in remodeling. After we made our selection of cabinets, counter tops and flooring, Amir scheduled the work to be done and it was completed quickly and professionally. After the work was completed I was very impressed with the quality and the look of our new kitchen and flooring. Amir also had new base boards installed in our house that really accented the room nicely. I am very pleased with the outcome, and I think the house looks beautiful. I definitely would recommend Royal Carpets for any remodeling job a person is considering on their home. I am confident that their experience will be the same as mine."

Rick Scianni

I want to thank you for my beautiful Entryway, Kitchen, Bathroom and Laundry room. You torn out my old kitchen and gave me now cabinets, granite countertop, and a porcelain tile floor. You replaced my bathroom cabinet with a modern one with the new height, granite vanity top and porcelain tile floor. The laundry room and entryway floors were replaced with porcelain tile. I have received so many compliments. Having a beautiful modernized home is only part of the benefits I reaped from selecting you. I was having health issuers which made it difficult for me to walk and drive. You took it upon yourself to drive me to several places when selecting the granite. You brought samples of tile to my home several times. You were always available to answer my questions and stop by to check on the work during the renovation. I'm sure I probably drove you crazy at times but you were always so gracious and patient with me. I can never thank you enough.

Patricia Kellogg

If you need flooring of any kind, counter tops or your kitchen or bathroom remodeled Royal Carpet & Flooring will take very good care of you! They seem very old fashioned in their pricing and workmanship but very modern when it comes to the latest choices. They brought the best quality carpet to put in my home office and his crew moved about my house like they were in a china shop, very carefully! Was awesome to watch! Now I also have a new granite counter top in my guest bath, couldn't be happier! Thank you Royal Carpet & Flooring and their crew, I couldn't appreciate them more! We plan to do some more remodeling and Royal Carpet & Flooring will be doing our Hardwood Flooring. Can't wait, I know it will look gorgeous!

Kathleen N.

Royal Carpet & Flooring just installed our brand new gorgeous kitchen and bathroom counter tops and they look FABULOUS. Our overall experience with Royal was phenomenal. Amir blew us out of the water with the extremely friendly customer service! After just one phone call we had an appointment set for Amir to come to our office and give us a quote for quartz kitchen and bathroom counter tops. He showed up on time and was genuinely interested in meeting us and helping us out. On top of the ease of working with Royal Carpet and flooring their price points are great. Out of over 10 quotes I received Royal's was the lowest price. We are extremely happy with our newly installed counter tops and highly recommend Royal Carpet & Flooring.

Kristen M.

Installed wood, travertine and carpet in my new home and very pleased with the company and Amir! Easy to work with, great custom job and best materials ever. Great Job.

Shane G.

I visited 15 different flooring, kitchen cabinet and stone counter-top providers in South Orange County. Most providers had the same and/or similar product offerings as well as similar pricing. I had providers come to my home to provide me quotes on restoring my kitchen cabinets. After few weeks of searching I was frustrated; then I walked into Royal Carpet & Flooring where I had the pleasure of meeting with Amir. Amir's friendly outgoing demeanor instantly set him apart from the other providers I met during my provider search who could meet my product need, special requests and remodeling time-frame. Amir's knowledge and experience of the products he provides is second to none. Amir asked if he could take a day to put together the pricing on the package I requested. As I left Royal Carpet & Flooring I knew that even if Amir were to come in as the most expensive provider that I would still do business with him. However to my surprise Amir provided me with a quote that was more than fair and he exceeded my requests at the same time. Amir provided custom input in order to enhance my requests and he coordinated each step of the remodeling process exceeding all expectations. People buy from good people who provide good services and products. Amir made the difference by adding his experience and knowledge. If you want the service, flooring, cabinets, and stone at the best price you need to meet Amir as I am sure if you do you will not need to go anywhere else.

Alan C.
About Royal Carpet
Royal Carpet & Flooring is a family owned business located in Laguna Niguel, California, focused on bringing you the best selected products, excellent service at the most reasonable prices. With more than 10 years of experience in commercial and residential carpet and flooring installation... Read More
What we do
We do more than just floors! We also design and install Countertops, Backsplashes, Fireplaces, barbeques and more!
Carpet installation
Countertops & Cabinetry
Wood & Laminate Flooring
Bathroom, Kitchen, and Living Areas
Contact Us
Please feel free to contact us directly at (949) 582-5701 or by email: royalcarpet@gmail.com. You can also fill out a contact form Here.